"On the Boardwalk" was the theme of J.A. Brennan's parklet for the 10th year of Park(ing) Day on September 18. Park(ing) Day is celebrated nation-wide annually on the third Friday of September. What's special is that it's a chance for cities to re-imagine the location of public green space in non-traditional areas. It's an extraordinary opportunity to provide crucial amenities of planting, refuge, and a space for communities to interact in all areas – especially those that lack permanent open space within dense urban fabric.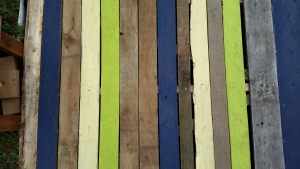 The J.A. Brennan team brainstormed how to replicate some our office's typical projects – wetland habitat restoration, shoreline design, urban green spaces, and street design – and synthesized these aspects into "On the Boardwalk." Our parklet combined playful, whimsical elements and a pseudo-wetland boardwalk installation.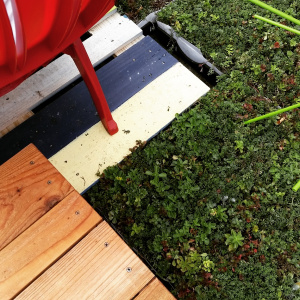 Partnering with Green Feathers/Live Roof was our jumping off point. They offered us pallets of green roof plants that we chose to simulate wetland vegetation. Vine maples added height and represent the native vegetation we typically work with. The boardwalk made from salvaged wood pallets was our chance for fun, painting it in cheerful colors to draw people in.
More than the ultimate design, however, this was so much fun for the team involved in the design and build process. Donated time and materials contributed to making it a welcoming and engaging space. There were weekend work parties: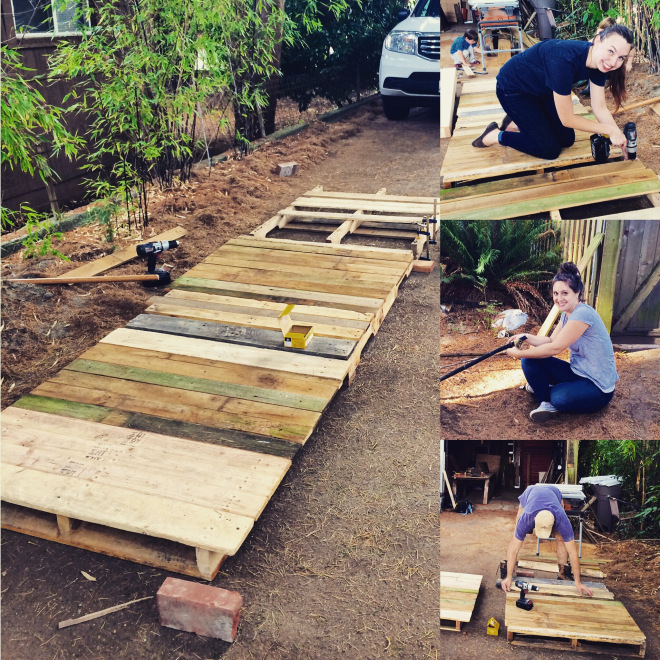 And a fun day spent meeting the great people and animals in our Pioneer Square neighborhood: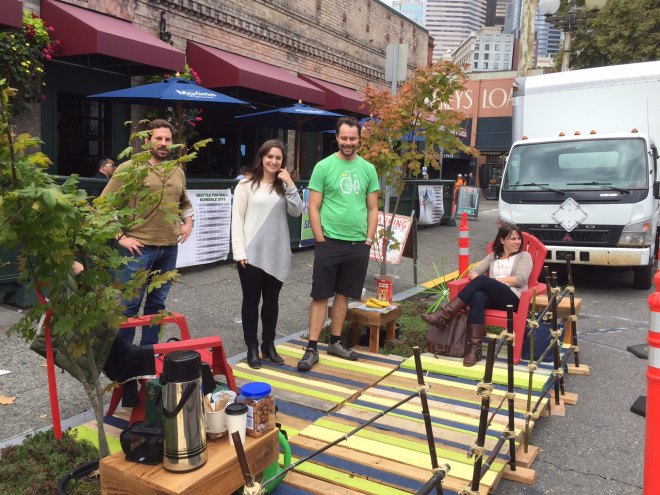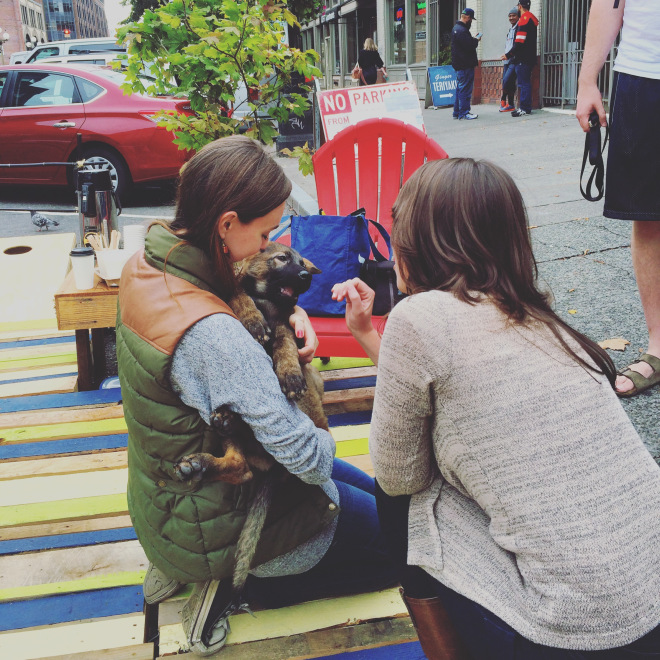 The local news even stopped by to check out what all the fuss was about! http://bit.ly/1KBnYq0