By Drew Coombs, Landscape Architect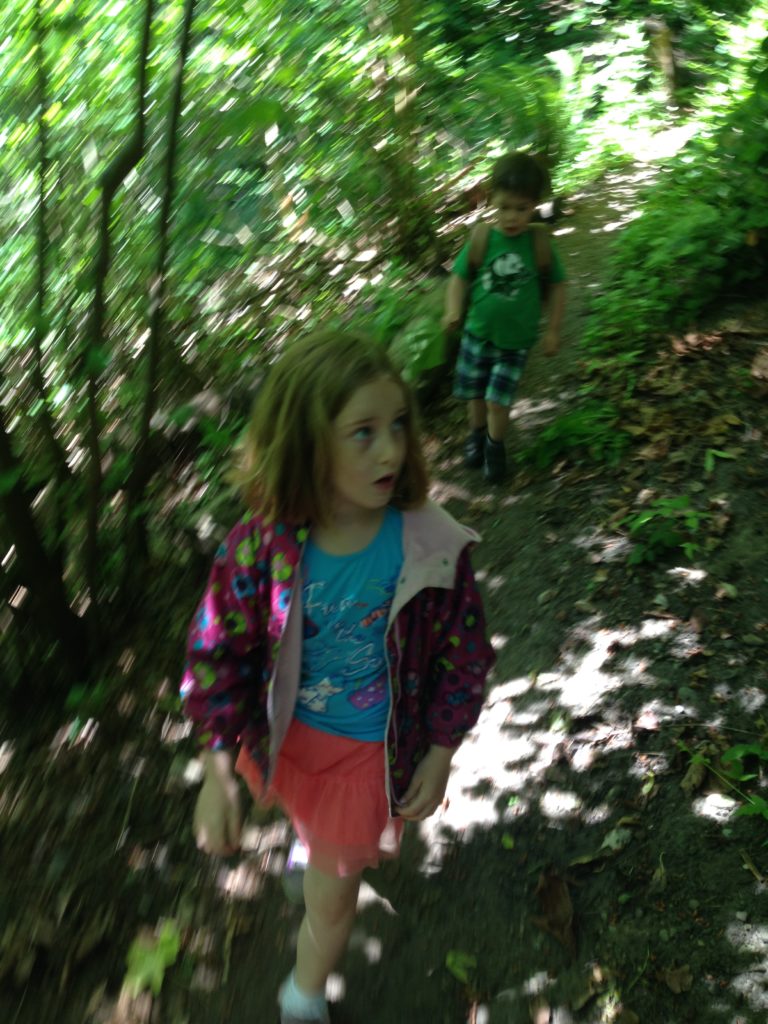 I live in the Shorewood neighborhood, on the southwest edge of Seattle at the Burien border.  We are fortunate that we have two or three locations within walking distance where we are able to access a peaceful natural forest setting.
Experiencing the Greenbelt
One of my favorite walks is down Seola Beach Drive and through Seola Park.  This a loop walk through the neighborhood and offers a variety of experiences, from a rural street condition to a nature trail through the forest canopy.  The trail provides framed views to the water and leads up to a small neighborhood park at the top of the ravine, perfect for picnicking or exploring a wonderful eucalyptus tree.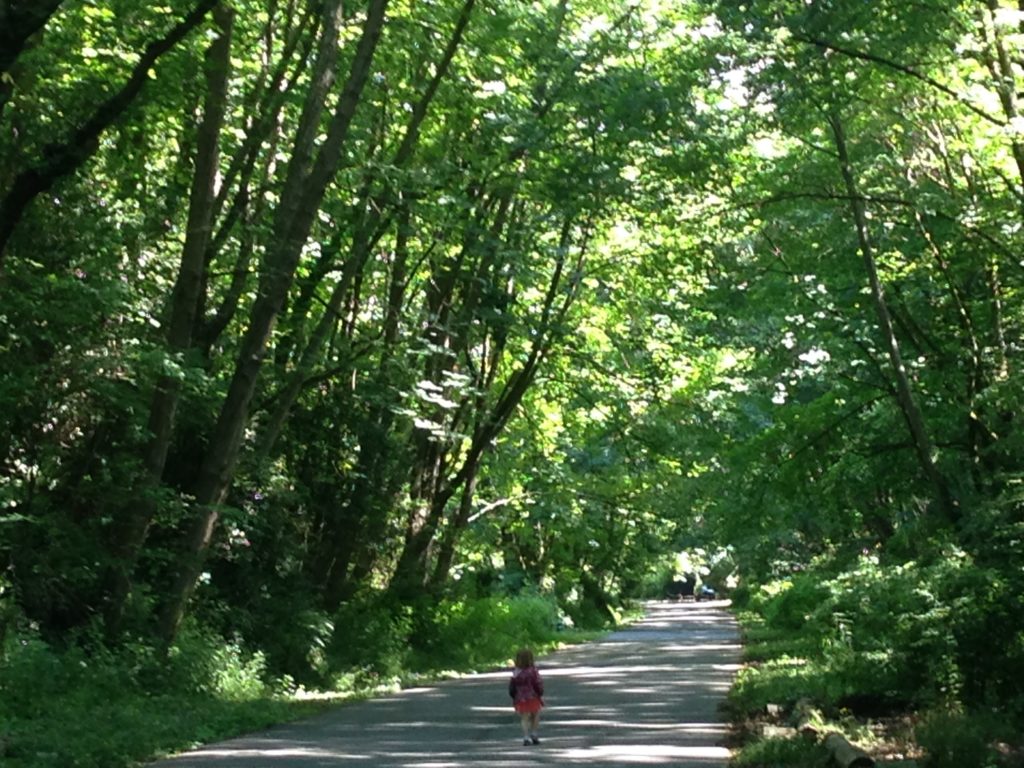 As the two lane street descends towards the Puget Sound, it follows the bottom of a tree-covered ravine.  The canopy is primarily comprised of second growth alder, big leaf maple, madrona, and some conifers.   A seasonal stream runs along the edge of one side of the street.  At the low point of the ravine the sound of water flowing and gurgling is evident during the wet season, which adds to the special character of this setting.  There is a sense of being in a natural riparian corridor as one travels towards the water.
Invasion
The rim of the ravine is lined with single family homes.  The landscape in the ravine is plagued with invasive plants.   The usual suspects: ivy, clematis, and blackberries are the invasive culprits.  These aggressive vines climb many of the trees, robbing them of nutrients and light, which can kill them.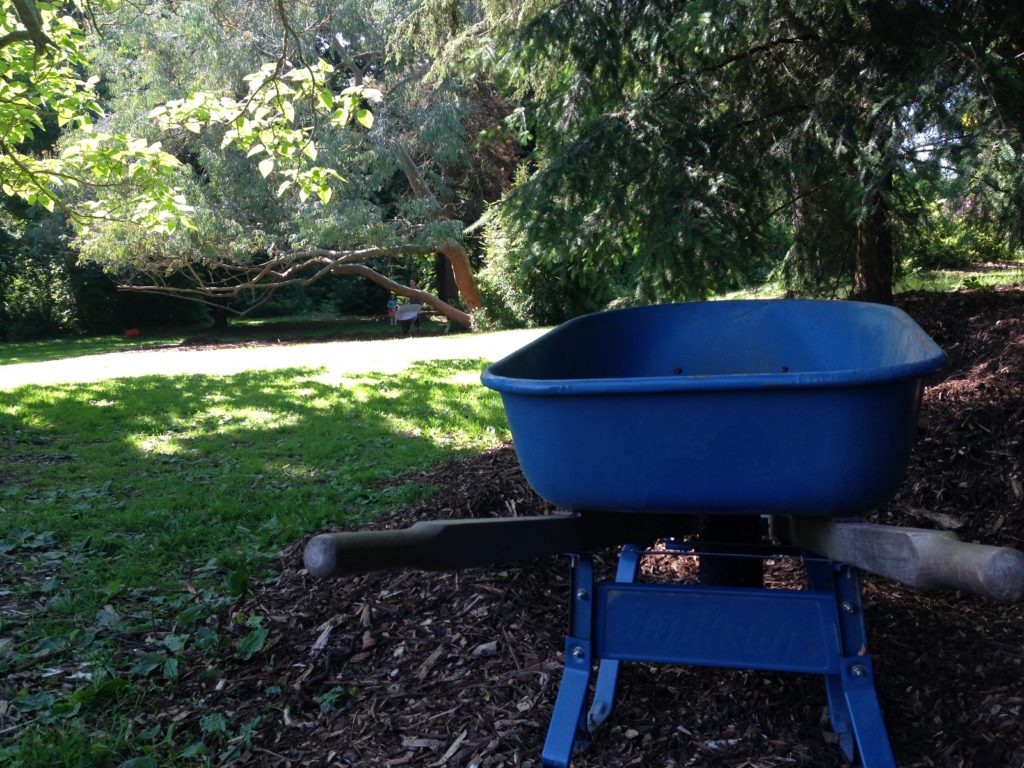 Positive Changes
In recent walks we have started to notice positive changes in the health of the understory. The ivy is slowly being removed, and pockets of newly planted native species, mulched with bark, have popped up.  It's apparent that action is being taken to reclaim the greenbelt.
Green Seattle Partnership
I have volunteered my time on a couple occasions to assist Seattle Parks and the Green Seattle Partnership with restoration work in the Seola corridor.  Most recently, I assisted our local forest steward by placing bark mulch in the pocket park at the top of the ravine.  In the Fall I helped plant native plants.
Teaching Green Values to My Kids
I have taken my kids (3 and 6) to help out during these volunteer projects.  At each event, they first have a high interest in assisting, but after an hour and a half, boredom does set in.  Of course, my productivity is impacted, but the tradeoff is acceptable to me.   The idea of instilling community service values and showing the kids firsthand how to preserve and enhance an urban forest is important to me as a landscape architect and a parent.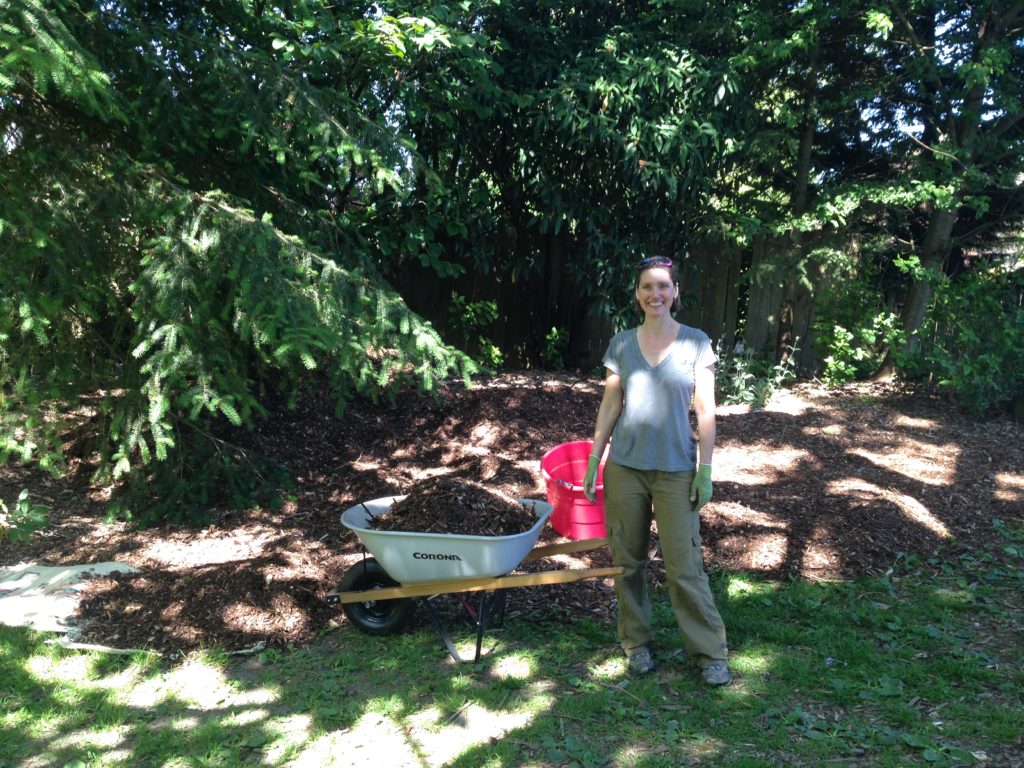 I want to acknowledge the efforts of Seattle's forest stewards.  Without them, Seattle would be a less green place.